A partner in Charlotte NC you can trust to invest in Real Estate. Enjoy full ownership with no management responsibilities.
Contact Us
We Specialize In:
Real Estate in the USA for International Investors.
100% Investor Ownership with NO management Responsibilities.
A trusted Advisor with a successful track record to partner with and achieve synergy.
Tailored Real Estate Investment Strategy According to your objectives and preferences.
Long-Term Vision, Short-Term Management
What Sets Us Apart:
As your fiduciary representative, we only have your best interest in mind.  In our business model, our gains depend on your success.
We Will NOT
Sell your properties where we have an interest.
Offer you properties unless we are convinced they are a good investment, according to your needs/objectives/preferences.
Our Services Include:
Non-Commission, Fee-Based Real Estate Advisory
Full Real Estate Investment Representation
Strategic Portfolio Management
Commercial Leasing and Tenant Representation
Full-Service Residential Property Management
Association Management
Boutique Real Estate Investment in Numbers.
Million Dollar Under Management Properties
Boutique Real Estate
Investment Process.
The properties purchased will be wholly owned by the investor, through a LLC. The clients are the members of the LLC and the SPI director can be the Manager. The investor retains complete control of the asset, while eliminating any management responsibility. SPI manages all aspects of the asset, from selection and acquisition to property management and disposition.
All properties are purchased under current market value. All properties have been or are thoroughly remodeled before or immediately after purchase, and are maintained to ensure the excellent condition and therefore minimize any significant capital needs in the foreseeable future.
1. CLIENT CONSULTATION
Our Boutique company offers a personalized and tailored service. knowing our clients, understanding their objectives, strategic goals, likes and dislikes are fundamental to deliver value.
2. LEGAL FRAMEWORK
We will sign an agreement outlining our services and responsibilities, set up the LLCs Federal Tax ID (FEIN) and Bank accounts for the LLC.
3. FUNDING
SPI has created a very strong reputation with our providers. When we commit to purchasing a property, sellers know we mean it. This is why our transactions are usually close within ten days. We negotiate very good prices for our clients when cash is available before any purchase is made.
4. PROPERTY SELECTION
Once the account is funded we source properties from different providers including:
Market Listings
Off market Listings (offered to SPI for quick closings).
REO listings (foreclosures owned by banks).
5. PROPERTY ACQUISITION
Title verification, Title Insurance, Signatures, Delivery of Funds, Title Recordation and Fund Disbursement are tasks done from the attorney's office. SPI charges 20% of the net income received monthly after deduction of expenses. Reports with property performance are delivered every month to client.
6. ASSET MANAGEMENT
Once purchased, the properties are remodeled or repaired and up-fitted, if necessary. Properties are leased through SPI Property Management LLC who carefully qualifies and selects tenants to take care of the property and pay their rent as agreed.
7. PROPERTY DISPOSITION
SPI will use the Multiple Listing Service, CMLS, Loopnet and its extensive network to market the property and obtain the best possible profit for its investors. Funds from each closing will be wired by the Closing Attorney to the LLC's account, to be used according to each Client's instructions.
NNN/ Single Tenant Commercial properties
Leaseback to independent businesses
Rental Single Family Portfolios
Boutique Real Estate Investment Markets.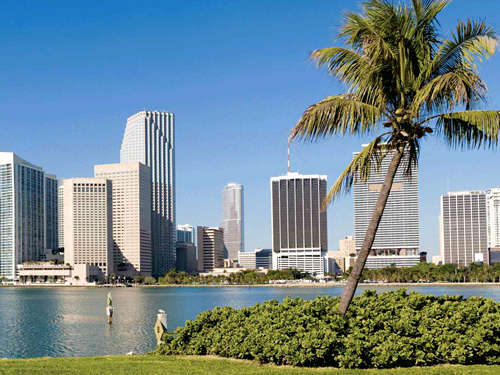 FLORIDA
The preferred destination for international investors is full of opportunities available from the luxury real estate due to the oversupply and attractive incentives given away by developers. Discover the emerging markets from growing cities in the South Florida Region and over the Sunshine Estate.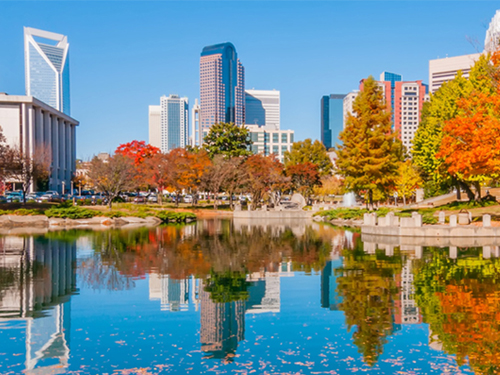 CHARLOTTE
The Queen City remains as one the fastest growing cities in the US with a projected increase of 25% on population growth and real estate demand by 2025. The City is becoming a hub for Fortune 500 companies headquarters and a favorite destination for retirement also, ranking between top 5 cities in America.
Home to Bank Of America, Duke Energy, Lowe's and many more
2nd Financial Center in USA after NYC
Net Migration 100,000 per year.
2nd largest FinTech Development HUB after San Francisco
Ranked #1 for Salary vs Cost of Living
3rd best real estate market in the U.S. in 2019
Projected to be home to 14 Fortune 500 companies by 2025
47% Growth Projected 2010-2030
42,5% Job Growth expected from 2018 to 2028
Ranked The #1 City In America Where Millennials Are Moving To
CLT is the 7th Busiest Airport in the world with nonstop flights to 175 destinations